Welcome!


The American Society of Agronomy, Crop Science Society of America, and Soil Science Society of America will host more than 4,000 scientists, professionals, educators, and students at the 2017 International Annual Meeting, "Managing Global Resources for a Secure Future," on Oct. 22-25, 2017, in Tampa, Florida.


Annual Meeting News

2017 TAMPA Upcoming Deadlines

May 9: Early Abstract Submission Fee deadline

May 23: Final Abstract Submission deadline




Thank You to our 2017 Sponsors!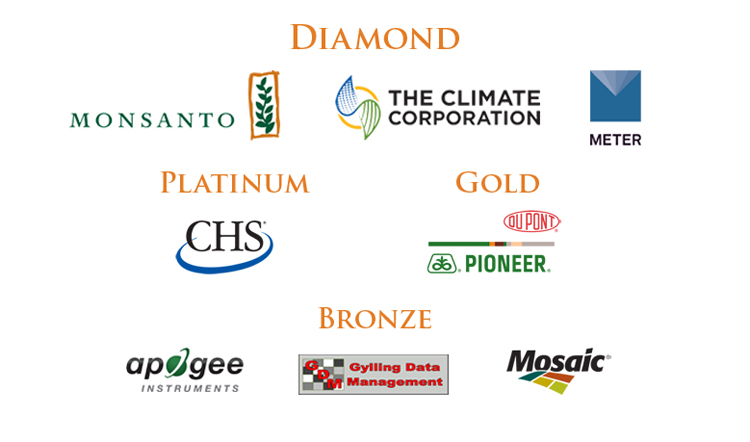 2017 Keynote SPEAKERS
Opening Keynote
Cathie Woteki is the Former Chief Scientist and Under Secretary of Agriculture. She is an advocate for building the platforms needed to enhance domestic and international food and agricultural research.
"Global Food Security: Building the Needed Research Platforms"
As countries around the world strive to achieve the Sustainable Development Goal of zero hunger by 2030, the food and agriculture scientific community is working in new and innovative research collaborations. Open data, bilateral and multilateral research consortia, public–private partnerships, and better integration of domestic and international research programs are opening opportunities for increasing agricultural productivity in response to population demand and against the backdrop of the challenges of climate change, water scarcity and resource depletion. But are these steps enough to provide the breakthroughs needed to sustainably feed a future population of nearly 10 billion people? What are the additional research platforms needed?

Closing Keynote
George Kourounis travels to the most remote and inhospitable places on Earth to document extremes of nature and climate. He frequently finds himself up close to the world's most fearsome forces: vicious tornadoes, the eyes of hurricanes, and inside erupting volcanoes. Best known for his international TV smash, Angry Planet, Kourounis is a fantastic speaker and a vivid storyteller.
"On the Front Lines of Climate Change"
From chasing hurricanes and tornadoes to exploring some of the most remote and ecologically sensitive places on Earth like Antarctica and the Greenland ice cap, George Kourounis has been on the front lines of climate change for years and has witnessed first-hand the effects of our changing environment. What is really going on? Are we to blame or is this due to some other naturally occurring phenomena? These questions and more will be covered as Kourounis pulls back the curtain to reveal the truth about climate change in a dynamic, engaging way. His message is punctuated with a rich multimedia presentation showcasing some of his most poignant and sometimes terrifying encounters with the fury of nature, including being at ground zero during Hurricane Katrina. His observations and experience give this "Master of Disaster" a unique perspective on how we got into this situation in the first place, what the average person can do to make a difference, and what we can expect the consequences of inaction to be in the near and distant future.
2017 PLENARY SPEAKERS
CSSA Plenary / Betty Klepper Endowed Lectureship
Greg Edmeades is a fellow of the Crop Science Society of America. He was raised on a dairy farm in New Zealand, studied agriculture and crop science at Massey University, and completed his Ph.D. in maize physiology at the University of Guelph in Canada. He lives in New Zealand where he consults as a research project reviewer in sub-Saharan Africa and Southeast Asia.
SSSA Plenary / Nyle C. Brady Frontiers of Soil Science Lectureship
Coming Soon!
ASA Plenary / E.T. & Vam York Distinguished ASA Lectureship
Coming Soon!